A few years ago, the space on the corner of South 4th St. and Hewes St. in Williamsburg was just an abandoned lot; today, it is a vibrant community garden. The founders of the Southside Community Garden and members of the community cleared the area of trash, planted flowers, and installed raised-bed planters for growing produce. These initial efforts provided more than a clean and vibrant place to grow fresh food; it provided the community with a space for recreational events and educational workshops. After a successful growing and events season, the garden's board has decided to beautify the space even further by building a patio.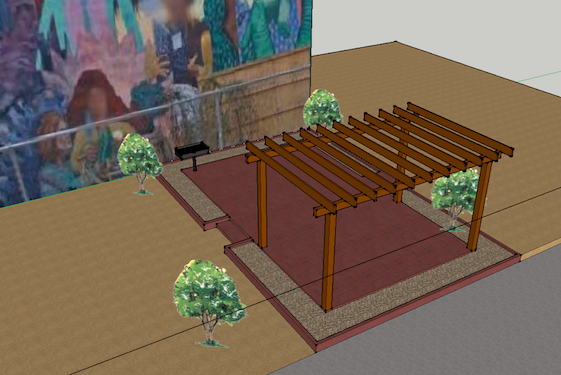 The plans for the patio, pictured above, include shaded seating, a park grill, laid brick, and a multitude of new flowers. The garden members hope that adding these amenities will attract even more community members to the garden and will serve as a venue where people can stop, chat, and meet new people.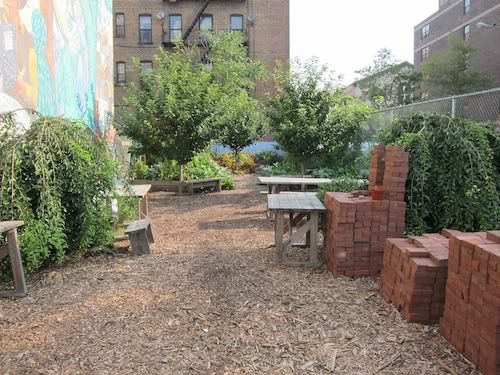 The Southside Community Garden Patio Project is one of the newest projects on our site. To help raise money for the project, garden members held a fundraiser barbecue two Saturdays ago. It was a success, both in terms of money raised and in the amount of fun had by all! To learn more about the project or to lend a hand, click here.