ioby sets local leaders up for crowdfunding success. Whether you want to raise money and build support to build a better bus stop, bring healthy cooking to high school classrooms, or mount a socially engaged art public installation, we can help you make your neighborhood a better place to live, work, learn, and play.
Crowdfunding is a practical way to bring a good idea to life. Over the last decade, we've helped local leaders launch almost 1,500 projects all across the country! It doesn't take any sort of degree, credentials, or superhuman powers to crowdfund successfully.
But: it does take some knowledge, time, and dedication.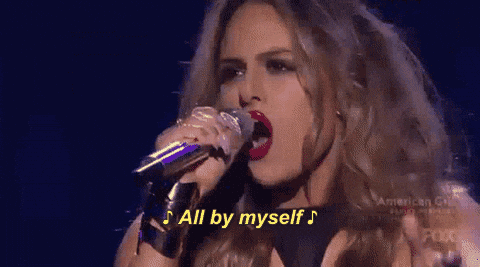 Because the crowdfunding learning curve can feel steep, especially at the beginning, ioby invests a lot in resources for our local leaders, from our Campaign Essentials series to webinars on a host of topics to one-on-one support from our team of expert staff, and much more.
Naturally, we hear some of the same initial questions time after time: things like, "How much can I expect to raise?" "How long does a typical campaign last?" and "What if I don't meet my goal?" (We try to answer all of those in a resource called ioby 101!)
Another one we often hear is, "Can I crowdfund by myself?" We love this question because it has an interesting answer, which is, in a nutshell… yes and no!
[Obviously crowdfunding is more FUN when you do it together!]
Can I crowdfund on ioby all by myself?
YES! by which we mean…
1. You don't have to work for a nonprofit organization, be part of an incorporated group, or have tax-exempt status to crowdfund on ioby.
We believe that crowdfunding is one of the best ways for local leaders and their grassroots coalitions to raise the financial and human capital to make their projects a reality. See our post "How to fundraise if you're not a 501(c)3 nonprofit" for more on this topic.
2. You can take your very own idea to better your block—that one you keep daydreaming about—and we'll help you bring it to life.
While it's always inspiring and fun to check out (and support) other people's good ideas, we're all about YOU. If you've been kicking around a great plan to make life better where you live, tell us what it is, and we can walk you through how to get it done.
3. You don't have to wait to get a grant from a foundation, win a contract from the government, or hit the lottery to come up with the funds you need to succeed.
You, yourself can source the money and energy necessary to launch your project, right from your own community. Doesn't that sound empowering? Plus, experience has shown us that crowdfunding can build a neighborhood's civic strength in ways that traditional philanthropy and top-down community planning don't.
Now, here's the flipside:
Can I crowdfund on ioby all by myself?
NO! by which we mean…
1. No one is an island—even the best and brightest local leaders.
This tenet of successful crowdfunding is written all over our Leader Toolkit and ioby 101 resource, and is spoken often by our astute Action Strategists: The most important element of a successful ioby campaign is the size and commitment of your fundraising team. You should partner with at least two or three other reliable people for maximum fundraising power.
2. No crowdfunding platform will fundraise for you.
Crowdfunding is not a "set it and forget it" proposition. Putting your project idea online and sitting back to watch the money roll in is, sorry to say, a fantasy that never actually happens. Creating a compelling campaign page on ioby is one of the first steps in the crowdfunding journey, but it is far from the last.
3. No ioby project is for the benefit of just one person.
While people successfully crowdfund for individual expenses like medical care all the time, our mission is different. We exist to mobilize neighbors who have good ideas to become powerful citizen leaders who plan, fund, and make positive change in their own neighborhoods. Therefore, you can't really crowdfund on ioby alone, by definition!
So there you have it: the two sides of the community crowdfunding coin. Questions about this yes/no answer? Drop us a line. We'd love to chat.
Further reading
– This Project for Public Spaces article profiles three ioby projects that typify the mix of individual initiative and community involvement that make our local leaders the best, and our unique crowdfunding model work.
– Our Rainmakers series features leaders who have raised a whopping $10,000 or more to improve their neighborhoods. In this free guide, webinar, and collection of blog posts, they explain how they worked—both on their own and with others—to do it.
– 7 Habits of the Highly Effective ioby Leader: Wouldn't you know that Habit #1 in this video we made is Build a Strong & Diverse Fundraising Team? Watch the rest for some great tips on how to work smart, delegate, and stay motivated so you can see your campaign meet its goal.